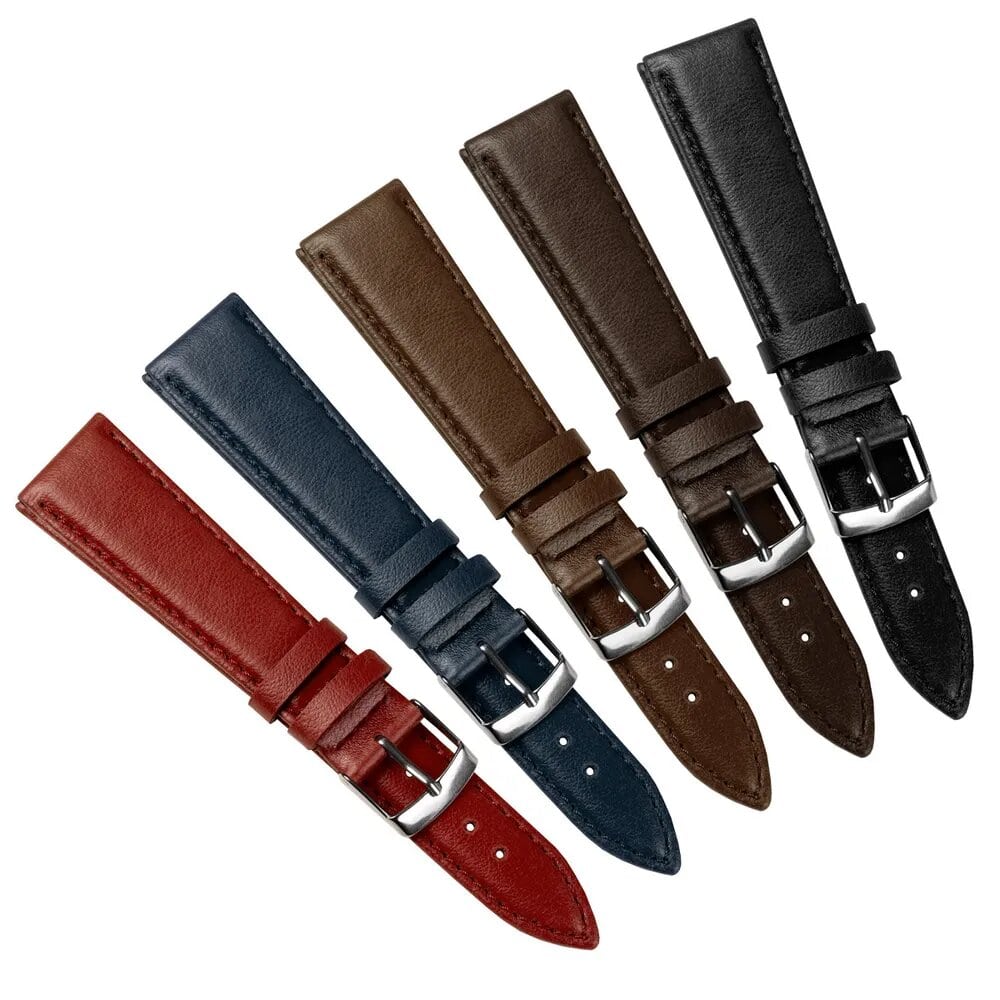 Gallio Vegan Premium Eco-Leather Watch Strap
Product Description
Made for us by using synthetic vegan friendly materials, under strict ecological guidelines. The eco-leather material is very resilient and has a similar feel to genuine leather.
This strap has a refined Italian design, available in a range of colours and fitted with an anti-allergic stainless steel buckle. It will work with most watches with a standard straight spring bar fitting.
This watch strap has a taper: 12/10mm, 14/12mm, 16/14mm, 18/16mm, 20/16mm.
Our environmentally friendly collection has been realised using alternative materials to animal hides, and is produced using innovative, ecological and sustainable materials, with respect to the environment in mind.