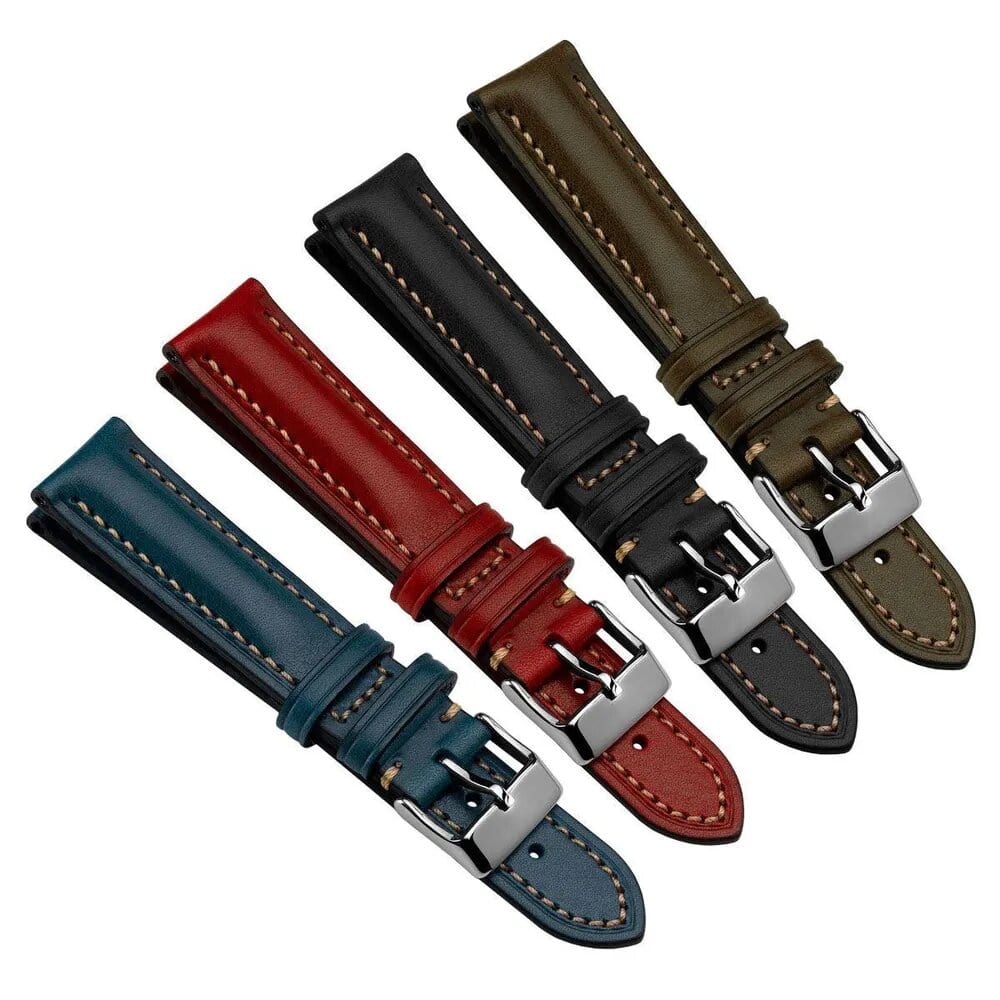 Highley Genuine "Douglas" Leather Watch Strap
Product Description
leather and with a slight change to the mould, this model is handcrafted by skilled craftsmen with thick padding and contrasting beige stitching.
This watch strap is made from the lovely, high quality and wonderfully supple "Douglas" leather that will age beautifully. Comfortable to wear around your wrist, the edge of the strap is exquisitely cut and painted in a dark colour for a nice vintage look and style.
New Features
The features we have developed for the Douglas range includes a hot stamped line running around the outside edge of the stitching. No expense has been spared, the strap is lined with the same high quality Douglas leather used on the top side of the watch strap. The taper for the 22mm reduces by 4mm to the buckle end (18mm), but for the 20mm it remains at a 2mm taper (also 18mm). These refinements make it full of character and it is available in distinctive four colours.
Fitted with a mirror polished high quality stainless steel buckle, this strap is very classy, suiting a variety of luxury watch brands as well as adding value to affordable high street watches.
To see more of our original Vintage Highley and Highley Ostrich range straps, take a look at the following links.....