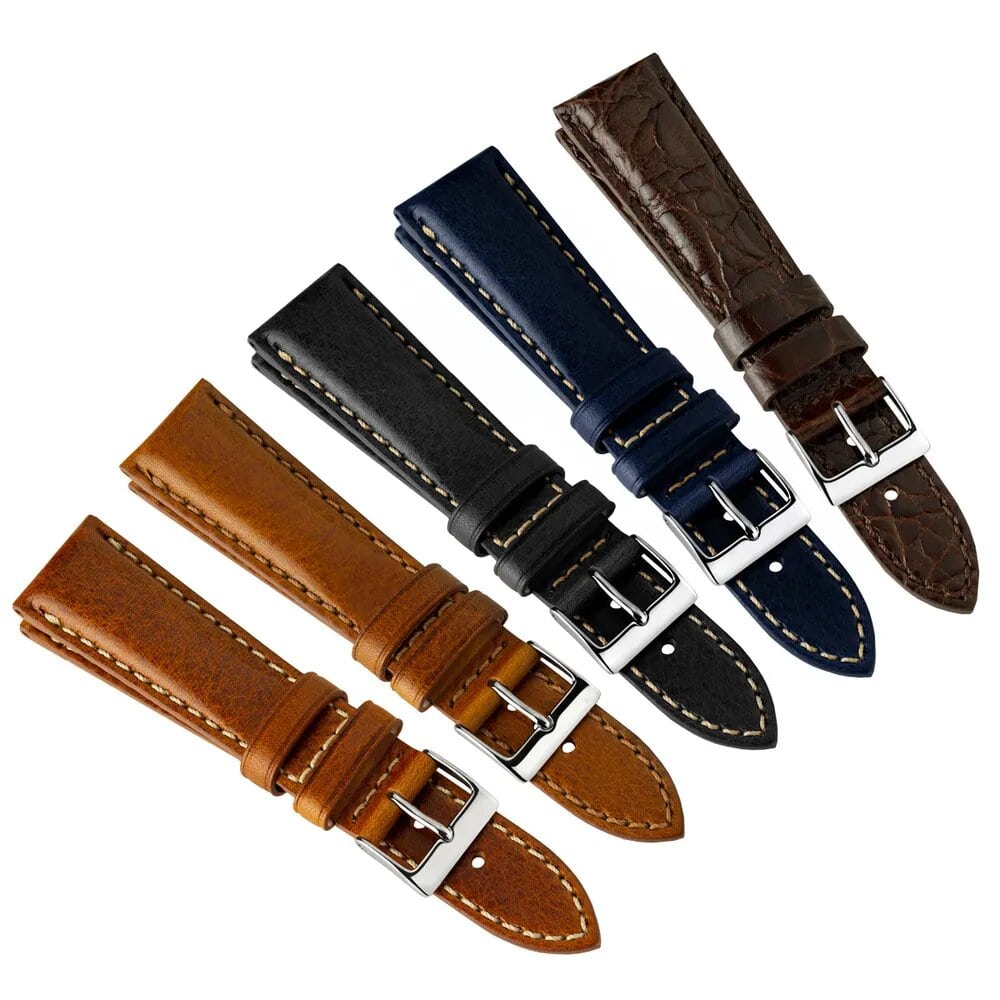 Vintage Otley Padded Genuine Leather Watch Strap
Product Description
Crafted with a superbly oiled Genuine Italian Leather and features plush thick padding for added comfort and style - Vintage Otley is designed for thicker dress watches.
With multiple colour combinations to choose from and a velvety smooth nubuck lining, this strap promises highly comfortable wear around your wrist.
A premium quality watch strap at an affordable price, this is a perfect choice for any medium to thick watch as well as vintage watches.
All sizes have an 18mm buckle.